Saturday, July 26th, 2008
What is meant by the headword Web 2.0?
In 2004 Tim O'Reilly (founder and chief of O'Reilly Publishing House) and Dale Dougherty (co-founder of O'Reilly Publishing House) organized a brainstorming session on new techniques and trends on the web.
These changes of the web should be the main topic of a conference after the bursting of the dotcom bubble.
Tim O'Reilly coined the term "Web 2.0″ as a headword.
In autumn 2004 the first "Web 2.0 Conference" was held in San Francisco.
What is Web 2.0 all about?
Common shared intelligence due to
Networking

Interactivity

Openness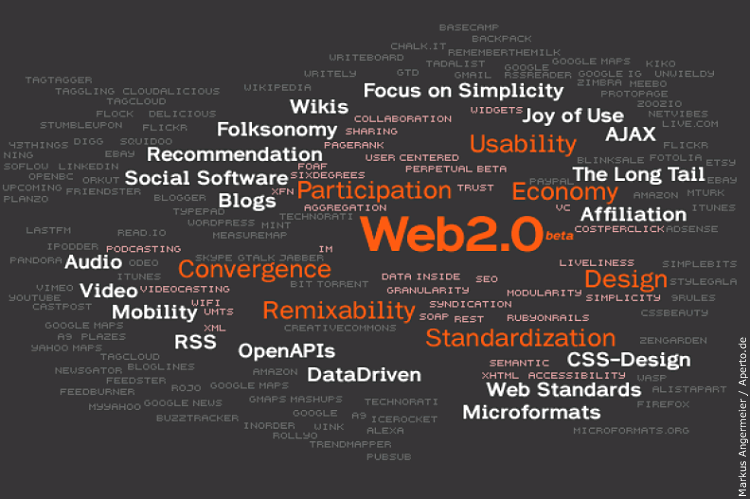 In the process of designing a new site, logo, promotional flyer, and more, you'll often end up emailing dozens of files back and forth with your coworkers and clients to see what they think
topspying.com/flexispy-app/
about the changes